Whether caused by a mishap in a parking lot, an unexpected tree branch, or a random act of nature, scratches unfortunately happen. Scratches, scrapes, dings, and dents are all unlucky facts of life, and even the most careful of drivers can discover a scratch in their car. When you do find a scratch on your car, it can ruin the look of your vehicle, as well as leave the car open to potential damage later on down the line. As such, you may look at a scratch repair kit.
When it comes to removing scratches from your car there are two basic types of service available for you to choose from. Those services are using a store bought scratch repair kit or getting your car professionally repaired by a minor car body repair specialist.
Home bought solutions can leave good results. That being said, their usefulness is limited based on the type of scratch you have on your car.
Throughout the course of this article we are going to look at the pros and cons of car scratch repair kits as a method of minor car body repair.
What are Car Scratch Repair Kits?
A car scratch repair kit is a store bought option for repairing minor car body scratches. Car scratch repair kits can come in a variety of different shapes and sizes, containing different tools. For instance, they can be:
• Pens working in much the same way as a permanent marker, filling in small scratches.
• Specialist polishes designed to polish out the scratch.
• Waxes designed to fill in light grooves in the car clearcoat layer of paint.
It is often the case, although not always, that a car scratch repair kit will come with some kind of paint correction. In these cases, it is important to perfectly match the colour of your car and to follow any manufacturer guidelines. If not then using the kit may fix the scratch, but still be visible once the repair has been completed.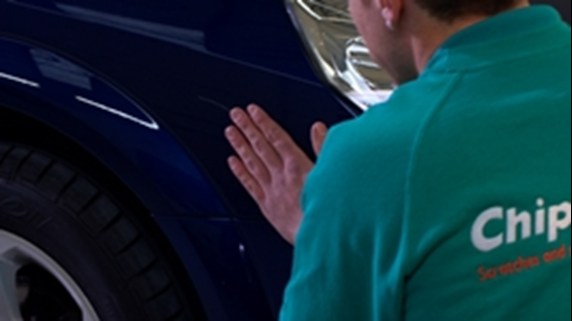 What are the pros to Car Scratch Repair Kits?
There are a number of reasons why you might want to consider using a car scratch repair kit, and there are a number of circumstances where they might be able to help lessen the visual impact of a scratch on your car.
Can work on shallow scratches
Firstly, car scratch repair kits can be effective against certain types of scratches. The body of a car is made up of four core layers. Those layers are the clearcoat, the colour coat, the primer, and the metal of the car. When a scratch only goes as deep as the clearcoat layer then repair pens, waxes, and polishes can help lessen the visibility of the scratch on the car body. They can do this by either filling the scratch in or by slightly abrasively removing the very top layer of the clearcoat. Both methods can help with removing shallow scratches.
Can work where precise paint matches can be found
Secondly, paint pens and touch up pens can be effective ways of removing small blemishes from the car; however, they need to be handled with care. Such products work best when the car is relatively new, and the precise colour paint pen can be found. In which case, the pen is best purchased from the manufacturer, and applied with care to make sure the scratch is no longer visible. Again, touch up pens can be useful on small blemishes.
What are the main cons of Car Scratch Repair Kits?
That being said, where there are several benefits to car scratch repair kits, they do have their disadvantages too.
Limited in their Success
Car scratch repair kits can be a viable option when looking to take care of very shallow car scratches, namely those in the clearcoat of the car. That being said, they do have limited use when dealing with scratches that are deeper than the very top layer. This means that if a scratch digs into the paint or into the primer, then a scratch repair kit won't necessarily be able to fix it.
This is where professional car scratch removal is far more consistent than store bought solutions. Professional car scratch removal comes with a guarantee, as well as offers a fantastic finish each and every time.
Can do more harm than good
Car scratch repair kits aren't always easy to use, and using a kit incorrectly can lead to additional damage on the body of the car. By using a kit incorrectly, it can leave noticeable marks on your car, exasperating the problem and leaving an unprofessional finish.
Likewise, with kits that contain paint, it is important to ensure that the paint is a perfect match before applying it to your car. Each manufacturer uses unique colour codes, so it is important to find paint that matches those codes. Even a slightly different in shade can lead to a permanent noticeable mark on your car.
When using a kit it is absolutely vital to follow the instructions precisely to avoid any additional damage.
Can be time consuming
Applying a scratch repair kit to any damaged area takes time. As well as applying the kit, it is important to factor in time to clean the area thoroughly before hand, and allow for time for the repair to dry afterwards.
Not a guaranteed finish
The largest problem with any store bought kit is that they do not offer a guaranteed result. Where it is possible for a store bought solution to offer a good finish, it is also possible that the damage is visible even after the kit has been applied. For a far more consistent finish, that promises to leave a fantastic result, then professional car scratch repair is the way to go.
Professional Car Scratch Repair
If you want to guarantee a professional look when getting your car scratch repaired then a professional car scratch removal service is required. Getting a scratch repaired professionally is a fully guaranteed and no-compromise solution when it comes to getting your car looking fantastic again. Professional repairs use a blend of technique and technology to provide a brilliant finish each and every time. If you have tried to use a store bought kit and had little success, or if you would prefer to use a professional car scratch repair service, then here at ChipsAway Ireland we can help you out.
Here at ChipsAway Ireland, we have developed a fantastic reputation for delivering high quality, fast, efficient, and affordable repairs. Our task is to get your car looking amazing again in no time. You can contact us today using our enquiry form, or you can call us on 1800 937 226 to discover more about how we can help you.