There is no doubt about it – getting a dent in your car can be an absolute pain. From a stray football to a rogue shopping trolley, to another careless driver, dents are unfortunately a fact of life, and when they happen you need to get them sorted. No matter what size the dent, and no matter how you got it, you want to get it fixed as quickly and economically as possible. There is no reason why a dent in your car should make a dent in your wallet.
With that in mind, here at ChipsAway Ireland we are specialists in two distinct forms of car paint repair and depending on the type of dent either one of these methods may be applicable. Those two methods are classic car dent repair, and Paintless Dent Removal.
Classic Car Dent Repair
It used to be that whenever your car got dented, you would need to go to a specialist body shop who would end up repainting or replacing entire panels to remove a dent from the surface. That used to always be the solution; however, now there are more options available. Now it is possible to repair part of a panel without having to replace the whole thing.
This method of repair, where only the smallest area needs to be affected to bring a car back to like-new conditions, is called SMART Car Dent Repair. Our goal is to make it look like the dent never happened and to make it impossible to tell where the dent was once it is repaired. This is possible through the SMART Car Dent Repair technique.
What is the SMART Car Dent Repair Technique?
The SMART Car Dent Repair technique uses advanced technology to remove a dent. What our experts do, once the dent has been reshaped in the car panel, is use technology to directly match the colour of the car, providing a precise match to the paint of your car's make and model. Using a blending technique it is then possible to smooth out the paint so that it merges perfectly into the rest of the car body.
What is more, this method of repair is fast and cost effective. Using the SMART technique it is possible to complete a repair in a fraction of the time and cost of a traditional body shop. This is due to the fact that it is not a full panel that is being repaired, but rather it is just the damaged area. Quick and efficient.
The classic car dent repair method is ideal for small dents as well as dents that also scratched the surface of the paint. The SMART Car Dent Repair technique allows for those scratches or chips to be fixed as quickly and as economically as possible.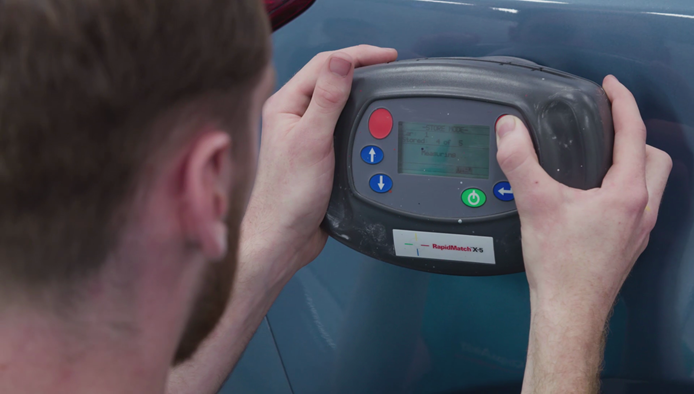 Paintless Dent Repair
The second method of car paint repair that we offer is Paintless Dent Removal (or PDR). Where Classic Dent Repair can tackle deeper and more damaging dents, Paintless Dent Removal is ideal for where the dent is more superficial in nature and hasn't broken the paint.
Paintless Dent Removal is exactly what it sounds like. Where the paint is left unscratched or undamaged it is possible for a skilled technician to massage the dent out of the body of the car, and thus return the panel to the original state. This is a multi-stage process in which technicians first identify dent using fluorescent light, before easing the dent out of the body.
Paintless dent removal is becoming a more and more popular solution for car dent removal. Where the dent allows, it is always the preferred method of repair as it comes with a whole host of benefits resulting in it being a more economic repair job.
What are the benefits of Paintless Dent Removal?
Leaving aside being a generally cheaper form of repair compared to other dent repair services, PDR is a faster method of repair. Due to the fact that Paintless Dent Repair doesn't require the paint to dry, it can be completed quicker and get your car back on the road in no time.
Paintless Dent Repair is suitable for any size dent, and the only criteria is that the paint is not scratched or broken. If it has been broken then the car will need Classic Car Dent Repair; however, in the case that it isn't then Paintless Dent Repair can be used.
Paintless Dent Repair is used by industry leading car manufacturers, and it is widely recognised as an established and effective car repair technique.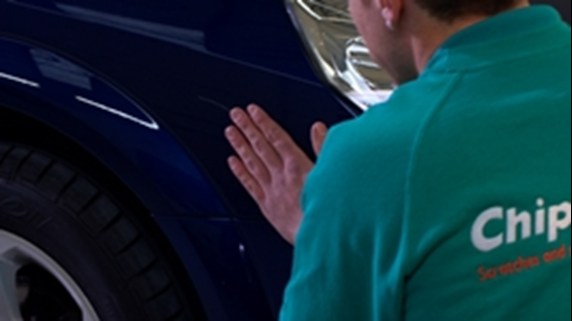 Removing Dents from Your Car
When your car gets dented it can be demoralising and disheartening. That's why, at ChipsAway, we specialise in getting your car back on the road as quickly as possible.
No matter what kind of dent you may have, we can help you fix it. Discover more about of car dent removal online and request a free quote today.